16 November 2017 - Zach Miller - SOLO Flight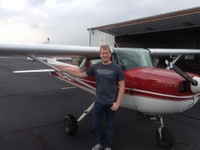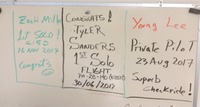 Congratulations are in order for Zach Miller who soloed the mighty Cessna 150 today (Thursday, 16 Nov). A little crosswind, a change in runway use and a Q-400 departure interrupting his third landing did not deter Zach from achieving his goal. Well Done, Zach !
Note the big smile on Zach's face after completing his solo !!