Scout Aviation Workshop - 08Oct2016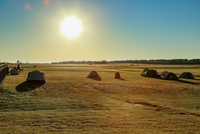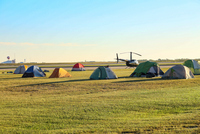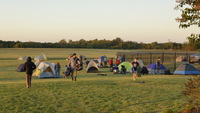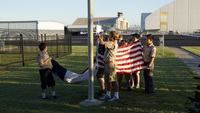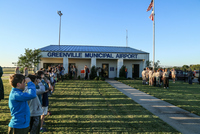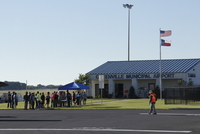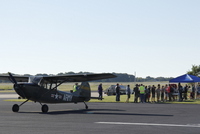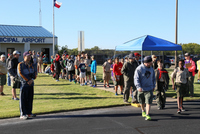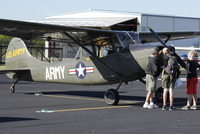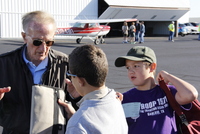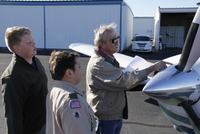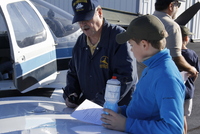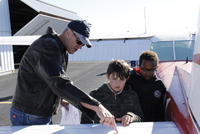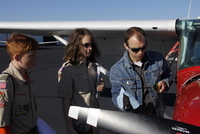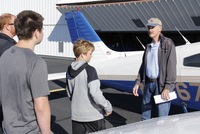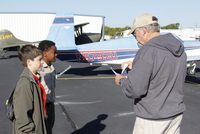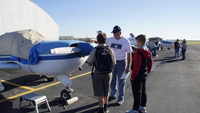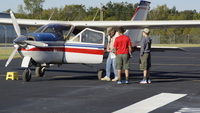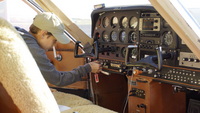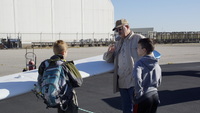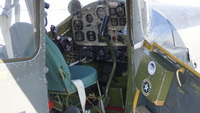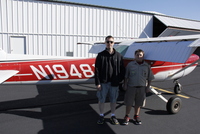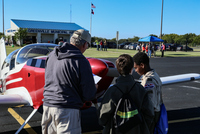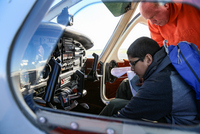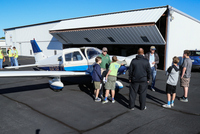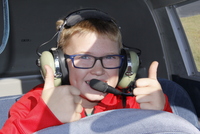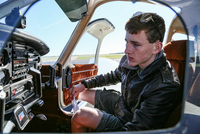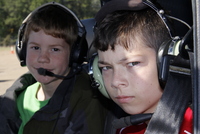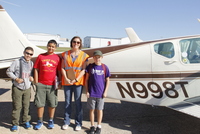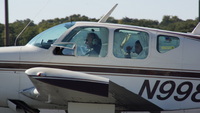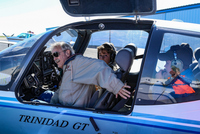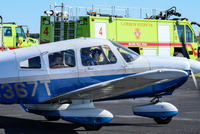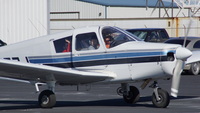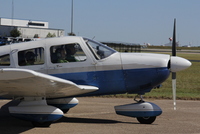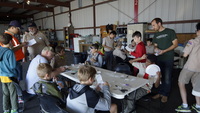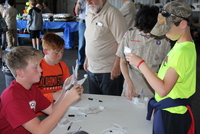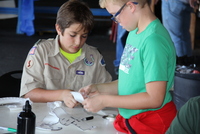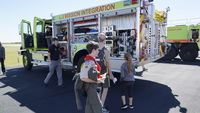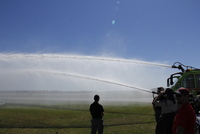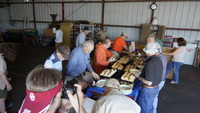 View a slideshow of ALL of the pictures (364) taken at the SAW: SAW Slideshow
The history of the Majors Flying Club (MFC) Scout Aviation Workshop (SAW) dates back to early 2005. The then MFC President, Clarke Erwin, made a bet that with the help of his aviation friends the MFC could put together a successful Boy Scout Aviation Workshop to help scouts attain their Scout Aviation Merit badge.
The Scout Aviation merit badge can be obtained by completing several tasks including visiting an airport, demonstrating basic knowledge about airplanes, performing a supervised pre-flight inspection of an aircraft, reading aeronautical charts, and building model airplanes for example. It just so happens that the MFC has the resources to help the scouts accomplish many of those goals as well as being able to offer a bonus most scouts don't get to experience – a ride in a general aviation airplane!
True to his word, the first SAW was successfully completed in the spring of 2005. It was however a learning experience for Clarke and his team of volunteers. With ninety five scouts in attendance, only four aircraft, and only one aircraft marshaller, it took all day to get each and every one of the scouts who wanted a ride the chance to experience the joy of flying. The MFC pilots even squeezed in rides for parents and scout masters (after all the scouts had gotten a ride) in what would turn out to be a twelve hour day. Clarke and his team of volunteers did a fantastic job educating the boys about flight and the possibilities of fulfilling ones dreams. By the end of the day the volunteers including Jim Henderson, Les Lindbeck, Dennis Mathis, Joe Rector, and Joe Wiser left the airport victorious, exhausted, and unsure if they would ever take on such a challenge again.
It didn't take but a couple of days for Jan Weatherbee, Manager of Girl Scout Service Unit 331, to hear about the event from Joe Rector. Jan encouraged Joe to see what could be done to set up a similar event for Girl Scouts in the fall. In October 2005, forty Girl Scouts attended a SAW that included a Ground School held on Friday evening, camping on the airport grounds, an aircraft pre-flight, model aircraft building and flights all held Saturday morning at the Greenville Airport. The Girl Scouts loved the experience and the MFC began making plans to continue holding SAW's once each spring and fall welcoming both Boy Scout and Girl Scout Troops.
As a result of the success of those first two SAW events in 2005, the Majors Flying Club in concert with the City of Greenville, the Greenville Municipal airport managers, L-3 Communications, and a large base of dedicated and enthusiastic volunteers and pilots, has been able to conduct two workshops a year since 2005. The Greenville Municipal Airport General Managers have always been very supportive allowing the terminal to be used as dispatch area and a holding area for a bunch of excited scouts. L-3 Communications supports the event by providing aircraft fuel, printing ground school handouts and testing material, and the use of their recreational hall for the ground school. A fire truck and crew from L-3 volunteers at each event as well to give tours of their equipment as well as demonstrate the amazing amount of water a fire truck can pump out to fight an aircraft fire.
Over time it has been shown that it takes approximately thirty volunteers and several airplanes to make an event of this size a success. Each and every event for the last ten years has started with a well-organized plan developed and executed by Jan and her team. The MFC has helped organize and execute the event by recruiting volunteers, pilots, and planes for each and every event. It is an impressive group of volunteers that gladly gives up their Saturday morning to escort scouts, demonstrate how to pre-flight an airplane, supervise their pre-flight activity, help them with model airplane building, get them safely in and out of the airplanes, and in general do all they can do to make the day memorable for the scouts.
To date approximately 1,110 scouts have completed the Majors Flying Club Scout Aviation workshop. Troops from Lewisville, Plano, Garland, Rowlett, Rockwall, Quinlan, Caddo Mills, Celeste, Lone Oak, Greenville, Commerce, Wolfe City, Sulphur Springs and Paris have attended with many troop leaders returning every couple of years with the newest scouts in their troops. The Majors Flying Club and all the people who participate in this event are looking forward to continuing to support this well-established event. After all, we wouldn't want the people such as Jim Henderson, Les Lindbeck, and Dennis Mathis, who have participated in every SAW, including the first event in the spring of 2005, off the hook that easy!